User-friendly and fast point of sale system
Manage your inventory, online store and accounting in an all-in-one system.
Prices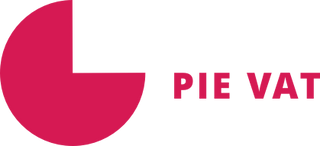 Integrates with your favorite e-commerce platforms and accounting software.
Point-of-sale system for your iPad, Mac or PC
Fully developed and supported in Denmark.

Know Your Customers
iPos comes with an integrated customer club and loyalty programme to maximise your sales and increase the number of active customers. You can both email and text your customers via iPos.
Gift voucher
iPos can issue gift vouchers and credit notes, all of which is managed by barcodes. Plastic cards and membership cards are also an option. Balance management combined with a complete overview give you full control.
Reports
There are multiple reports and statistics available in iPos by products, product groups, brands, suppliers, employees, location and much more.
Support
iPos is known for its amazing email and telephone support. Free support by telephone and email is provided throughout your subscription period. Support is handled by our developers, which means we can effectively handle challenges big and small.
Inventory Management
Inventory management is fully controlled in iPos. When a sale or return occurs, the inventory is updated in both iPos and your integrated online store. Multiple locations and a dedicated online store inventory are optional. If you have multiple locations, the inventory status for the specific location will show on the item card.
Hardware & Equipment
iPos runs on Mac, Windows and iPad/iPhone. We can either install our software on your existing equipment, or you can purchase new equipment from us.
Here's What Our Customers Say
The latest recommendations from our Facebook page
We are extremely happy with iPos, which we have used for a year or so. The people behind are extremely professional and efficient and always ready to answer whatever questions we have. They also had a very good handle on the integration with our online store. Now we're not easily impressed, but this has just blown us away.
iPos is the only system that has successfully tackled the challenge of integrating our Magento online store with a point-of-sale system in our physical store. We are very pleased with this collaboration. We strongly recommend working with iPos as they offer a better product, better service and a better price compared to the other suppliers we came across in our search for this specific integration.
I am pleased to have chosen iPos as my cash system/inventory management supplier. The collaboration has been good from day one, and my four stores are now tied neatly together. I highly recommend iPos; it's a magnificent product, the service is amazing and most importantly the price beat the other suppliers I contacted.
Customers....
Maybe you know some of them?




















Get A Quote – No Obligation
Find out if iPos is the right system for your business.
Get it for iPad, Mac or PC